DevMate. There's life outside the Mac App Store.
Briefly about the project:
DevMate — is a web application, a set of tools for software developers for Mac OS which makes life easier. Collecting the error reports, feedback, system of licensing and activation, the software distribution system, sales tools for analysts and so on. All this is configurable very easy and saves a lot of time to developer. All of these tools are important for companies that develop software and can not sell it in the apple store due to limitations and reluctance to spend 30% for services to Apple.
Audience
T-shirts are for our programmers to wear at the conference Apple WWDC 2014. It is necessary to get a cool overhipster print. To every programmer to noticed and asked himself, what kind of a life is exists without MacAppStore and what are the advantages.
Wishes
The phrase should be graphically and easy to read. Do not cut phrase Mac App Store  – this name. In the process we found interesting solutions, the work was done quickly, and to work with customers who you understand easily is a great pleasure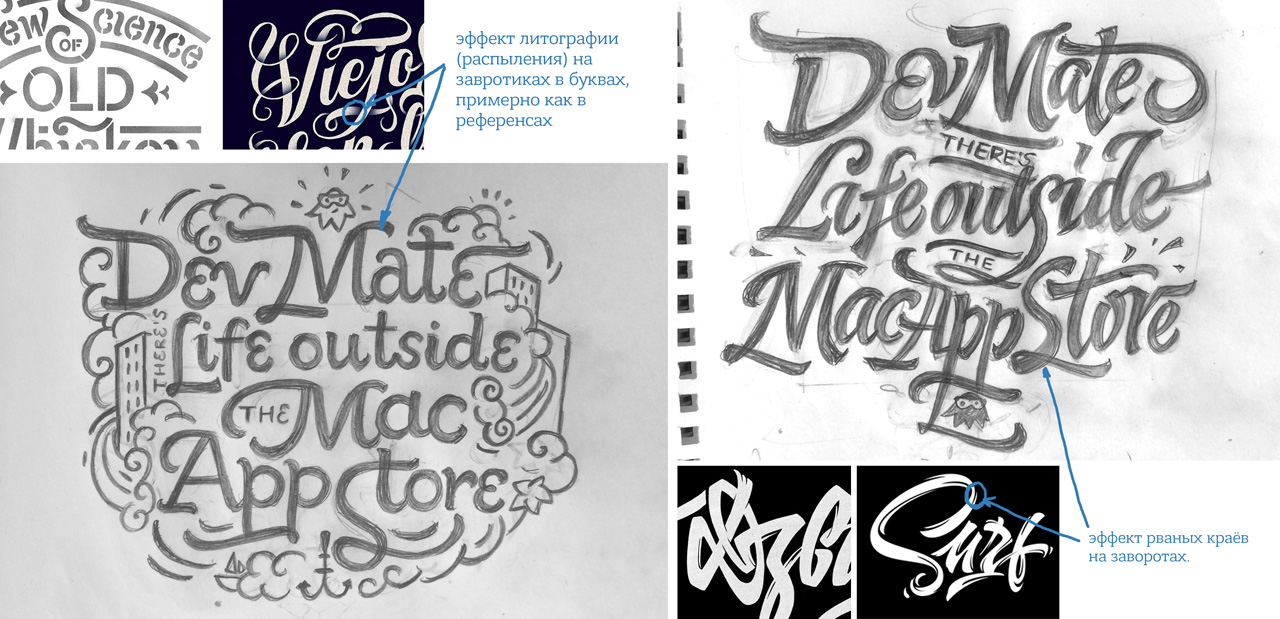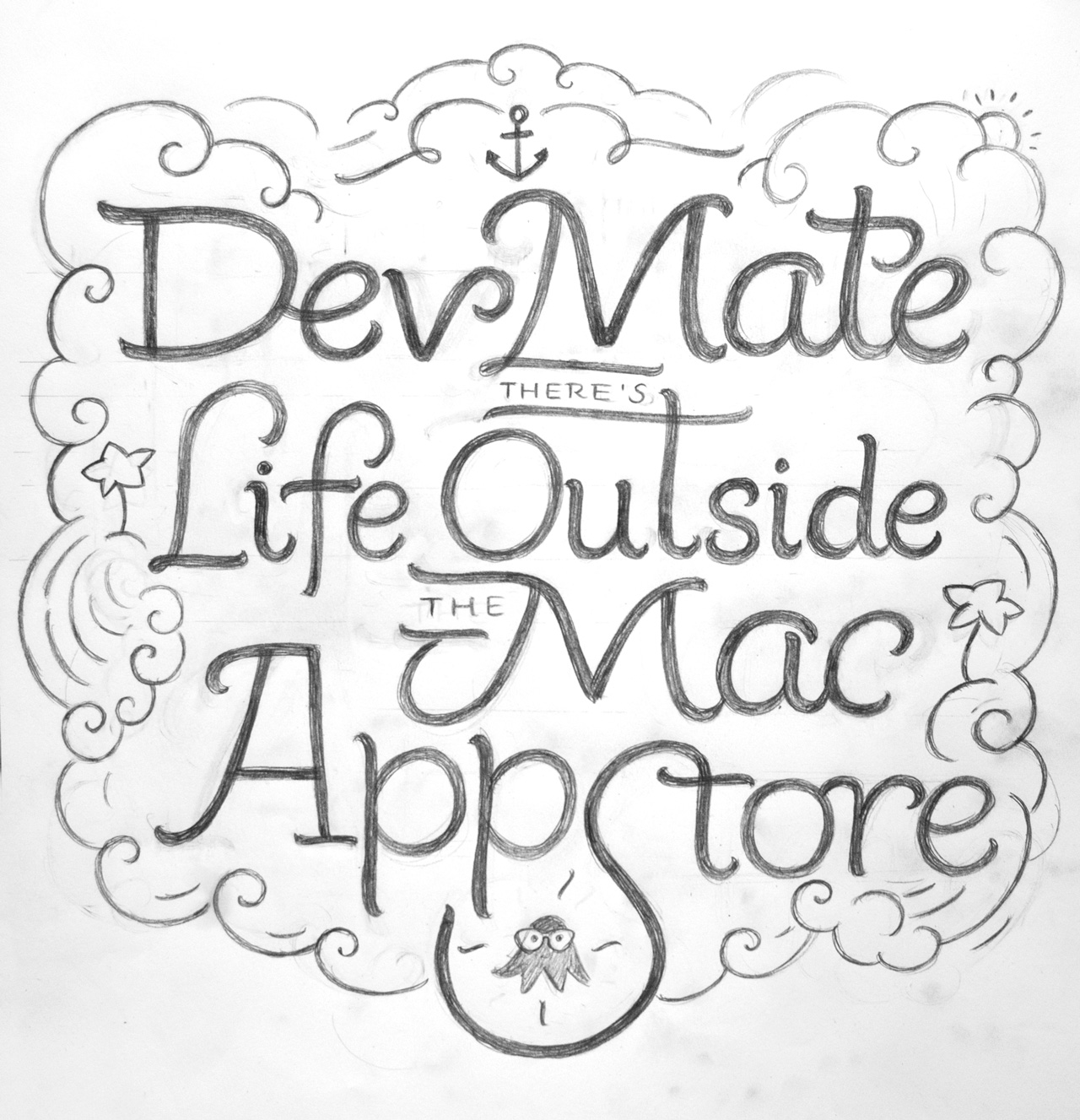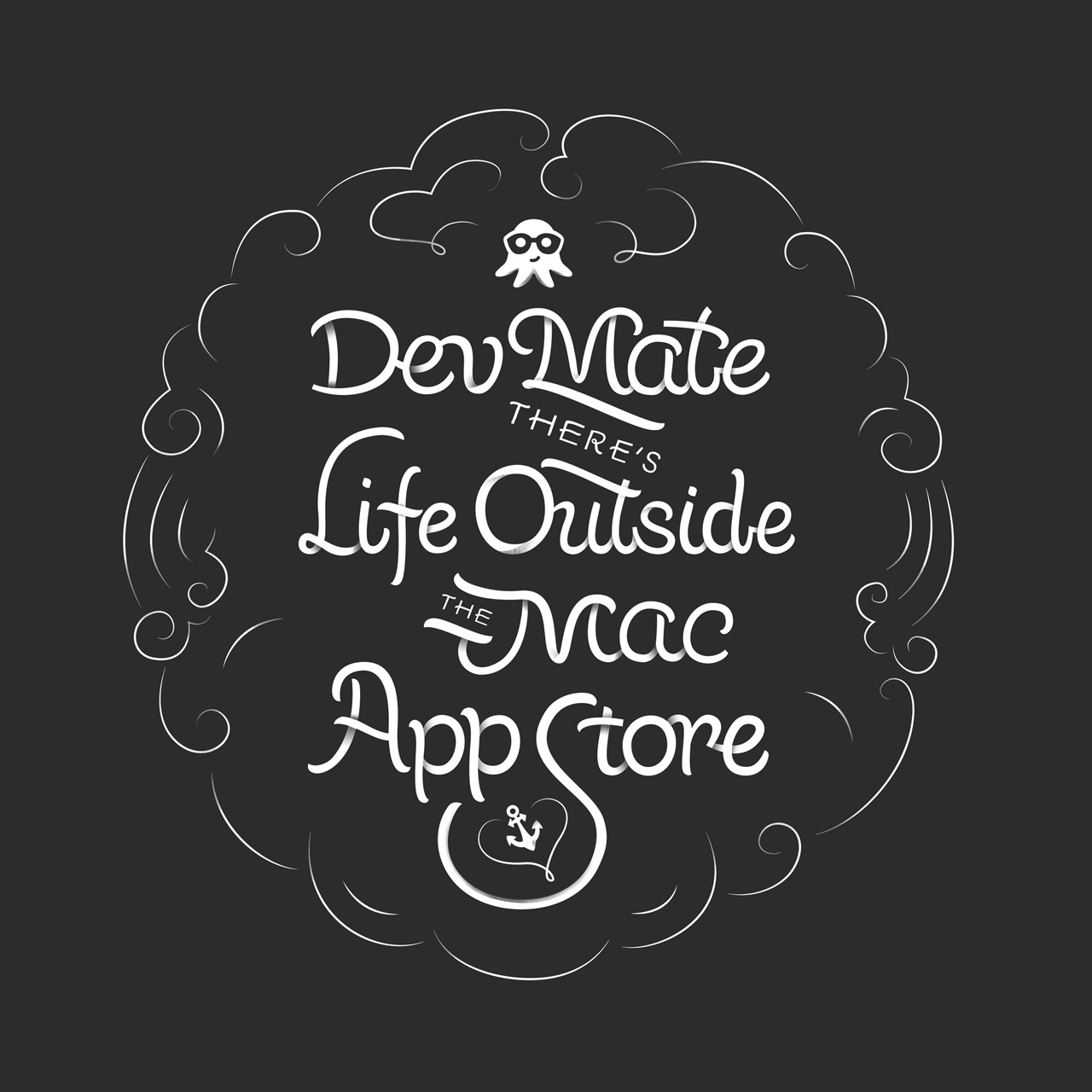 Here's a tip from Pasha:
"Generally speaking, would like to say a big thanks! Quickly and comfortably, we made a cool print. Everyone in the company of like it. I hope you also liked to work with us and we can count on the further cooperation".