Kiev is known for its mosaics since the XI century. And up to this day this art is alive, modifying does not cease to develop.
Is there anyone who has not heard about the mosaics of Sophia of Kiev, about the mosaics of St. Michael's Golden-domed Cathedral? The Ukrainian soviet mosaic is very diverse in technology. Thanks to Eugene Nikiforov and the Osnovy Publishing House, vivid examples of Ukrainian mosaics may be found in the book of Decommunization: Ukrainian Soviet Mosaics.
The metro station of the Golden Gates is the brightest and the greatest example of the Ukrainian mosaic of the Soviet period of the late 80's. It is in the top ten most interesting metro stations in the list.
Also, any citizen of Kiev knows the mosaic sculptures of the Landscape (Peizazh) Area.
Kiev is mosaic, colored, like the pebbles of smalt itself. Taking into account something new in such creative projects, we always try to think over a parallel between the past (the mosaics of Sofia, Mikhailovsky) and the future (Golden Gates metro station, Landscape (Peizazh) Area). Ukrainian culture can not be imagined without a mosaic.
For me this mosaic is first of all a king of observation—as plastic depends on the material. And, of course, it is an unforgettable sense of the hands to create a form and work with the material.
It seems to me that it is wonderful and unordinary, I see the past that goes to the future in the mosaic.
The past is the material itself, the future is a graphic solution to the composition of the letter, which is measured by the time, the personality and the imagination of the artist.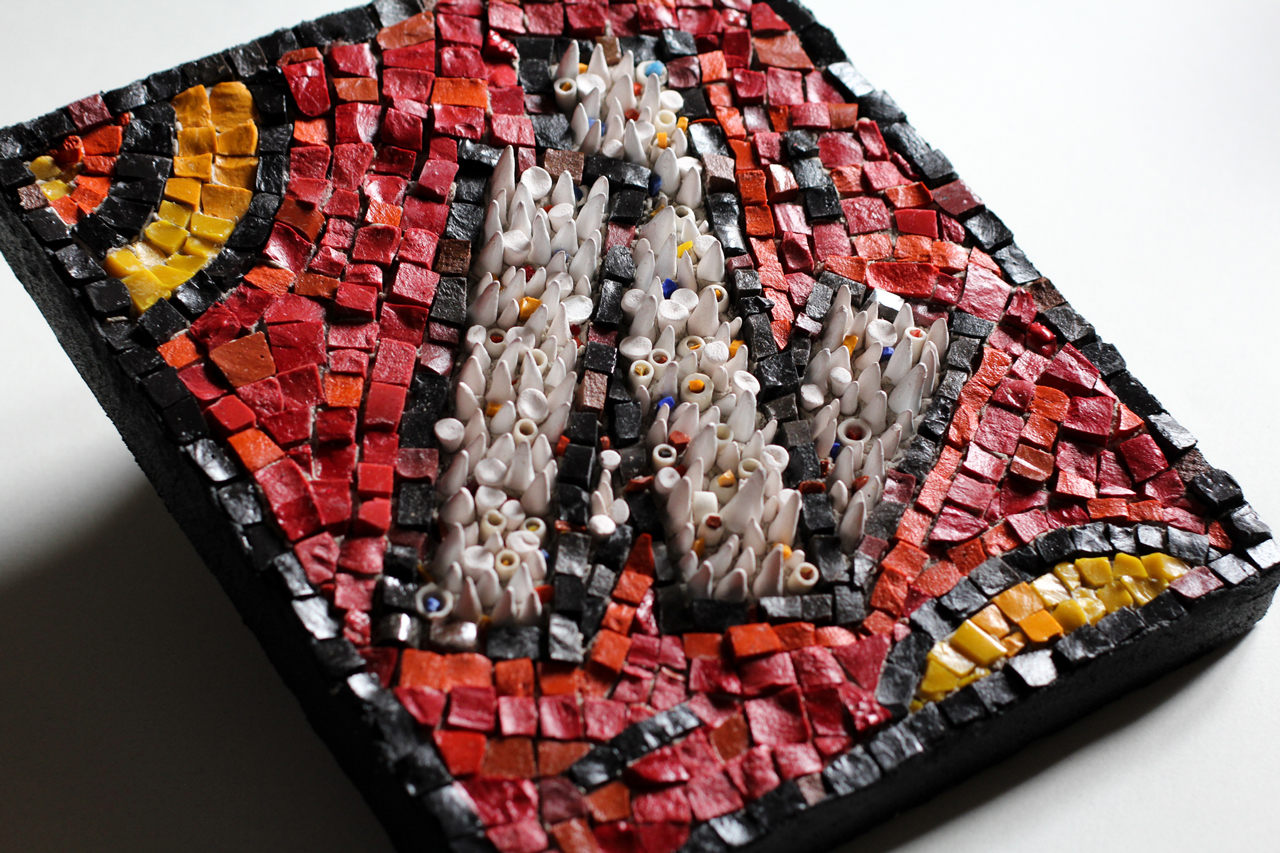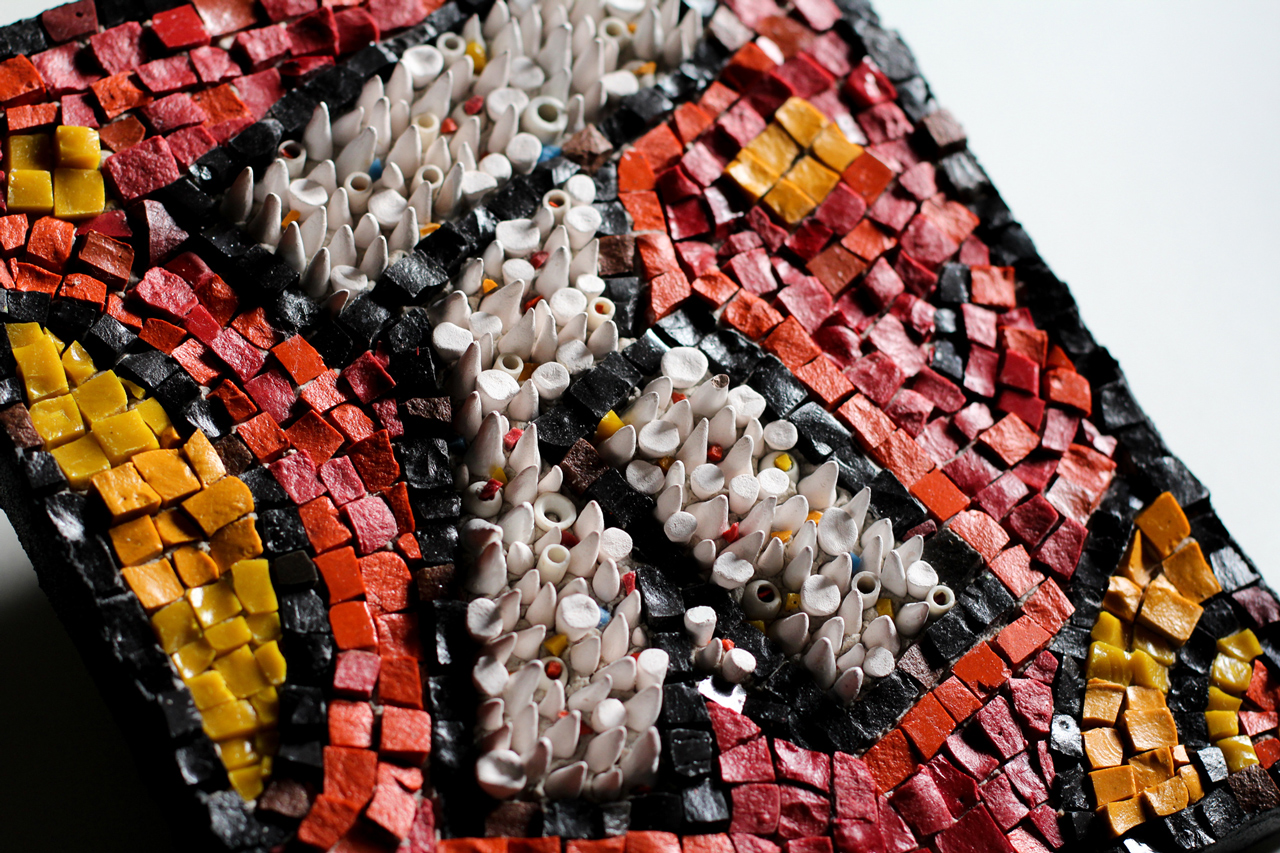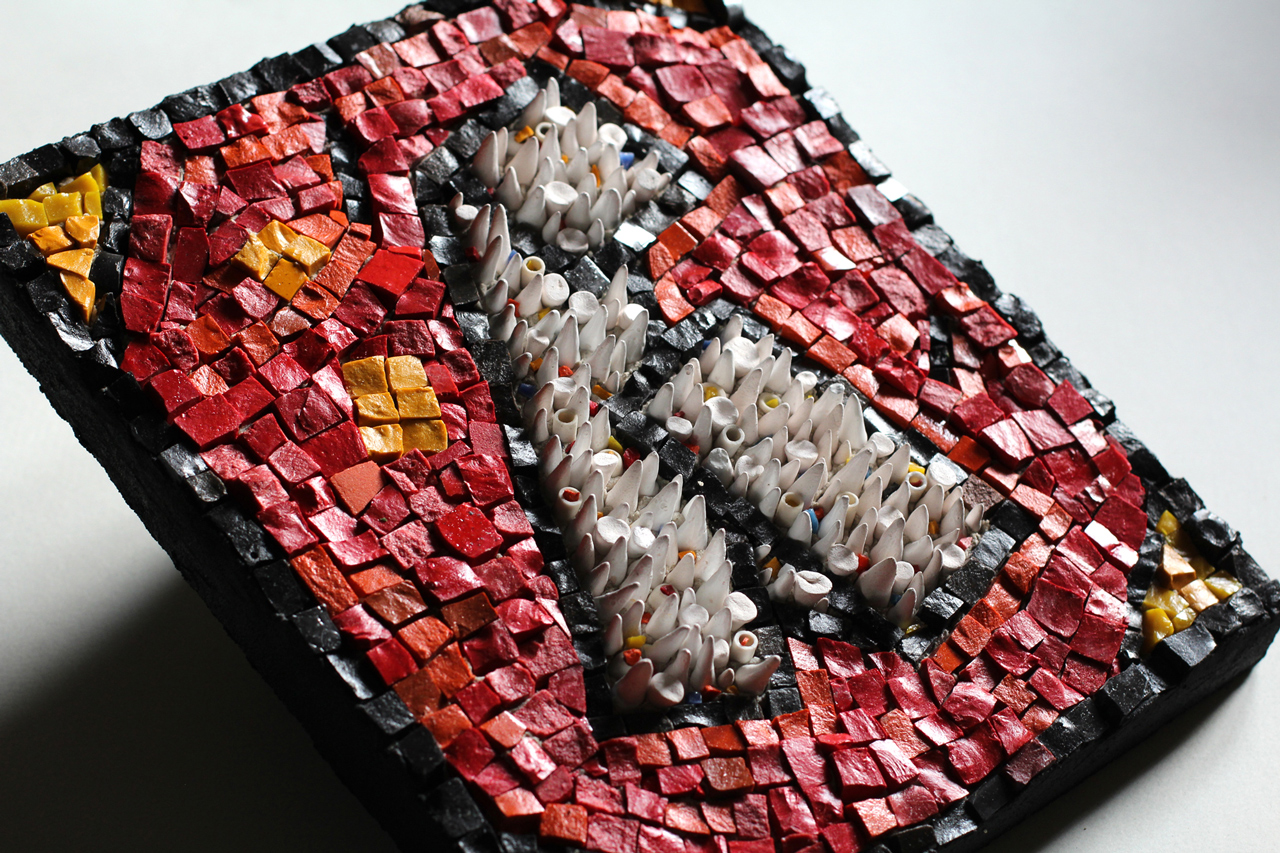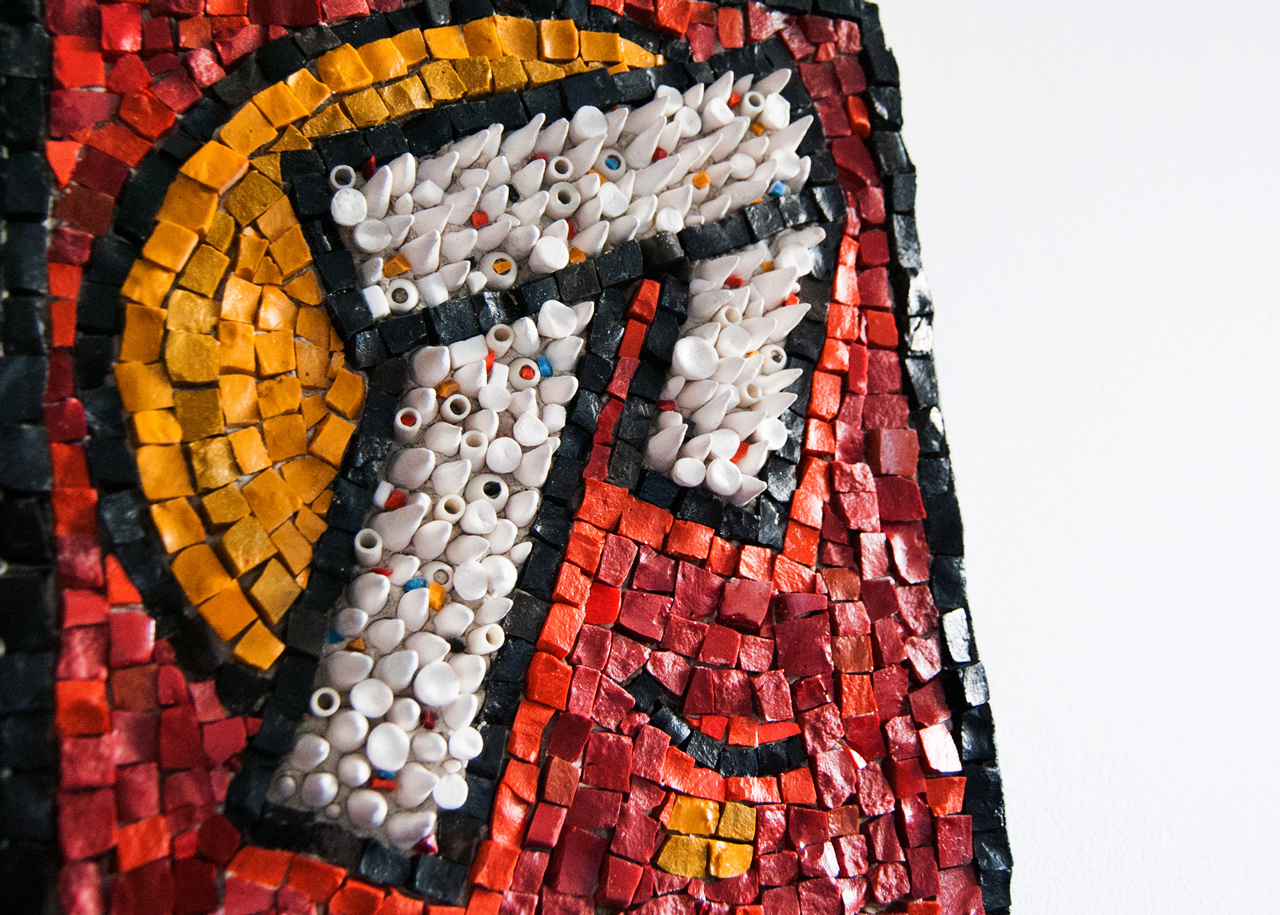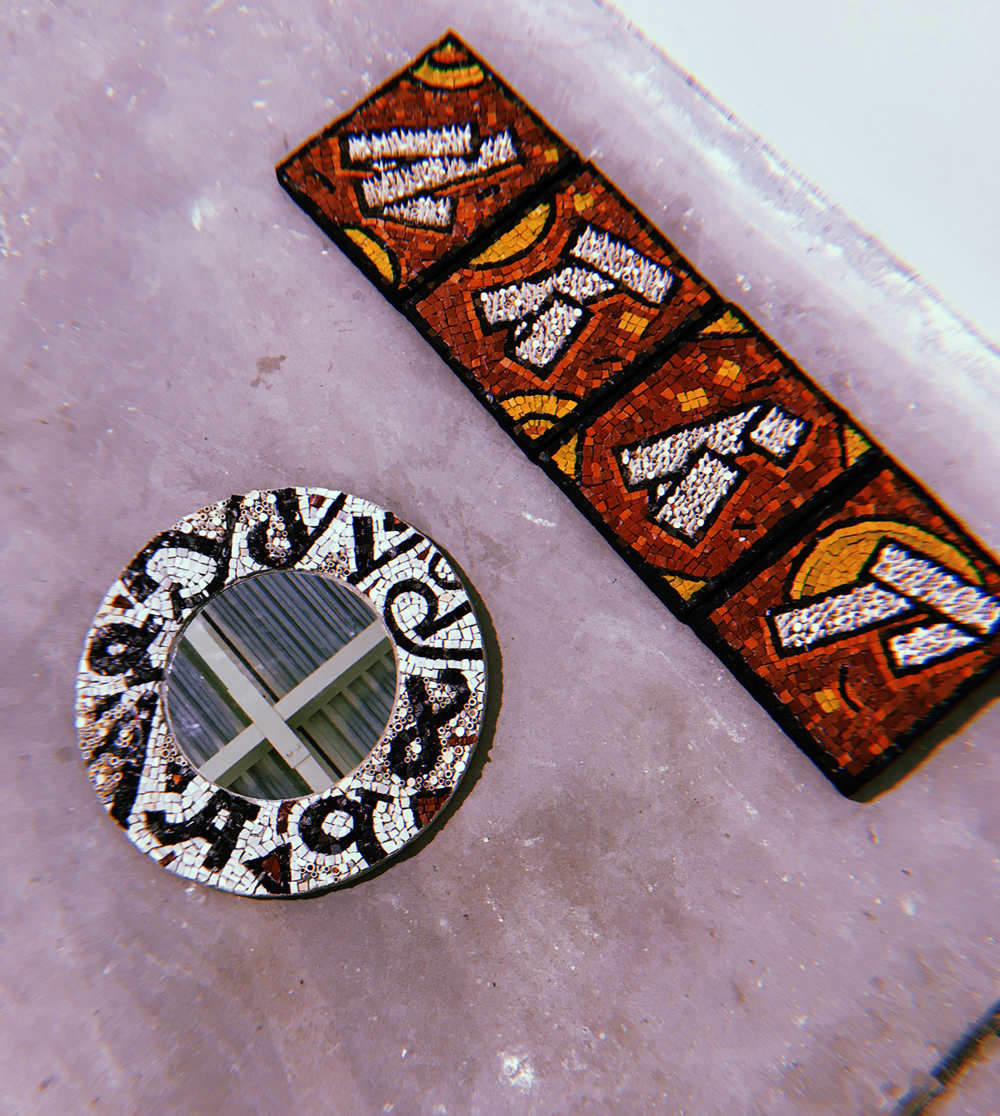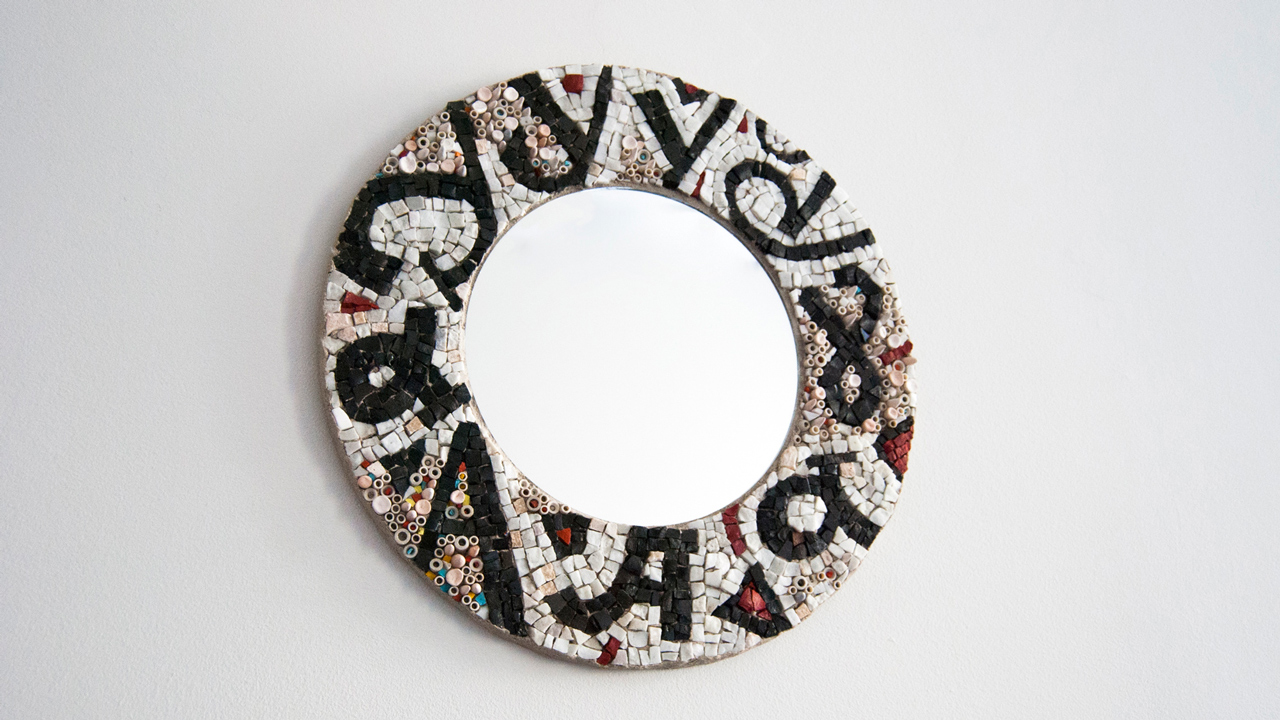 Material letters are created of smalt, clay;
Technique: mosaics, ceramics;
Size: 24 by 28 cm.
Four letters and a mirror.
It is the mirror you may see a collaboration with a wonderful artist called Olena Kislyh.
Thanks for the some photos to Maria Skopina