The handwritings were published on May 27, 2016.
Language: Ukrainian,
Number of pages: 47.
Video Review:
Short description:
– Introduction. A few words about why we have decided to publish  handwriting and whom they are intended;
– Article "What is Cyrillic?" by Ihor Dudnik (with the author's corrections, without any changes);
– Terminology of tape and calligraphy;
– About shorthand. What is shorthand, shorthand's historical periods;
– How to use the notebook. Tools you need for work;
– The handwritings for the shorthand with the pen (the grid are included);
– Handwritings for the shorthand with the brush pen (also cutting grid and empty grids to write letters).
For whom we published the handwritings:
– For design students;
– For practicing designers;
– For high schooler ;
– For everyone who likes spend evening nicely and usefully;
– As well as for everyone who does not take Cyrillic seriously 🙂
How did the idea of creating handwritings appear?
The idea appeared long ago, but it became clearer when we started to give the master classes in different cities. A part of handwritings "for brush pen" appeared exactly in the process of preparation for the master class in Lviv on March-April, 2015. And a part of the handwritings for the "pointed pen" appeared on the 2012, when we were preparing for a master class in School of visual communications. Later the letters were remade, of course, because the level had risen.
We shared these handwritings for the pointed pen on public access in 2012, and everyone who   wanted could download them. Then we realized that we acted silly, but it was too late J   Conscientious colleagues and just guys wrote us to pay many for it, wanted to receive a kind of "license" for the use of handwritings that were walking successfully on the Internet. The best option is a paper handwriting that one can buy. And we were trying to implement this idea for years.
In the process of students training in Mykhaylo Boychuk Kyiv State Institute of Arts and Crafts and Design, as well as during calligraphy courses in the studio "Art and I," we were preparing our textbooks for handwritings study, Italian cursive,  the ligatured script, and Gothic. All these  groundworks we have as separate materials. Maybe someday they will become separate notebooks.
In the work on handwriting participated: Ihor Dudnik, Kate Drozdovska, Vera Semyonova, Serhii Zuev.
Special thanks to Vasily Chebanik!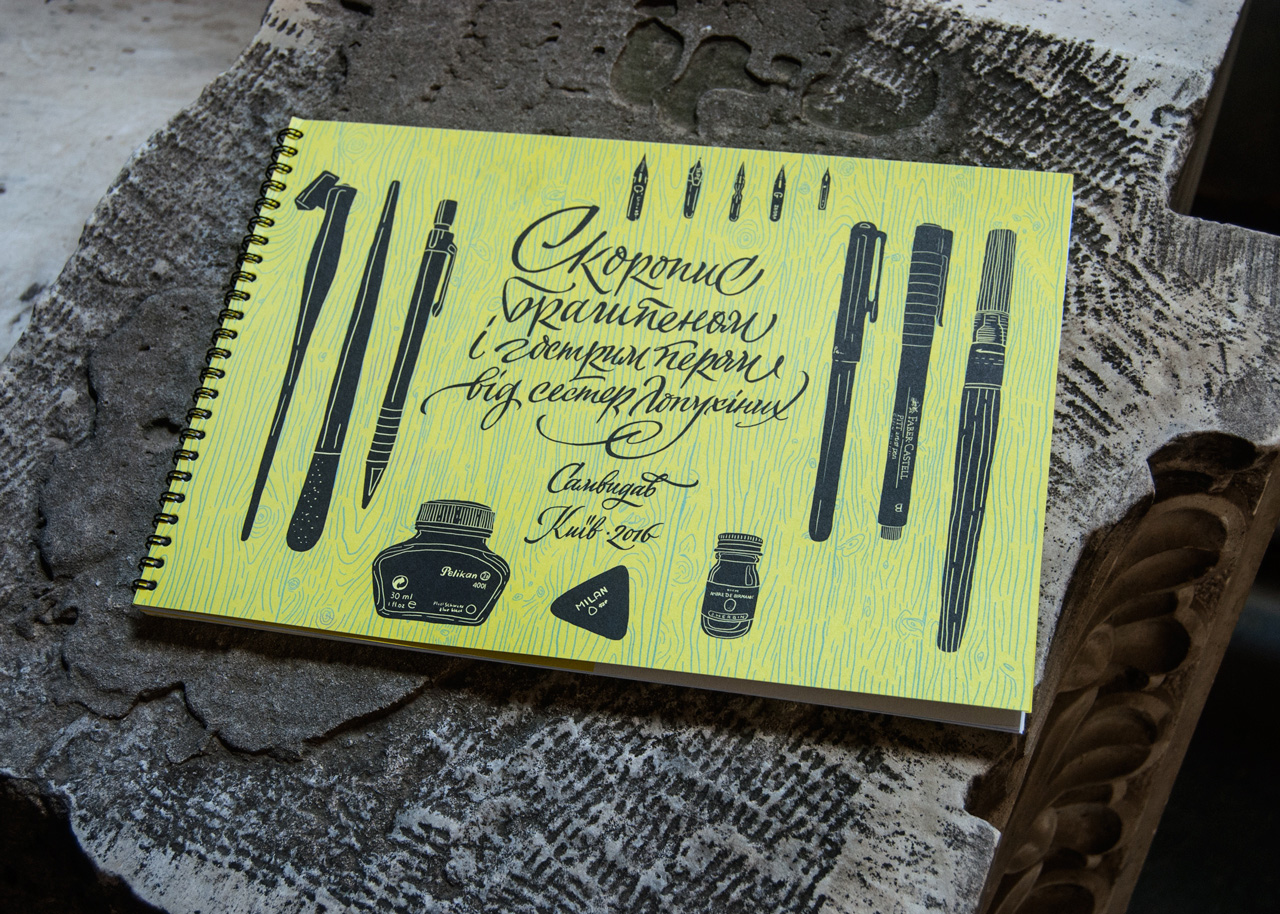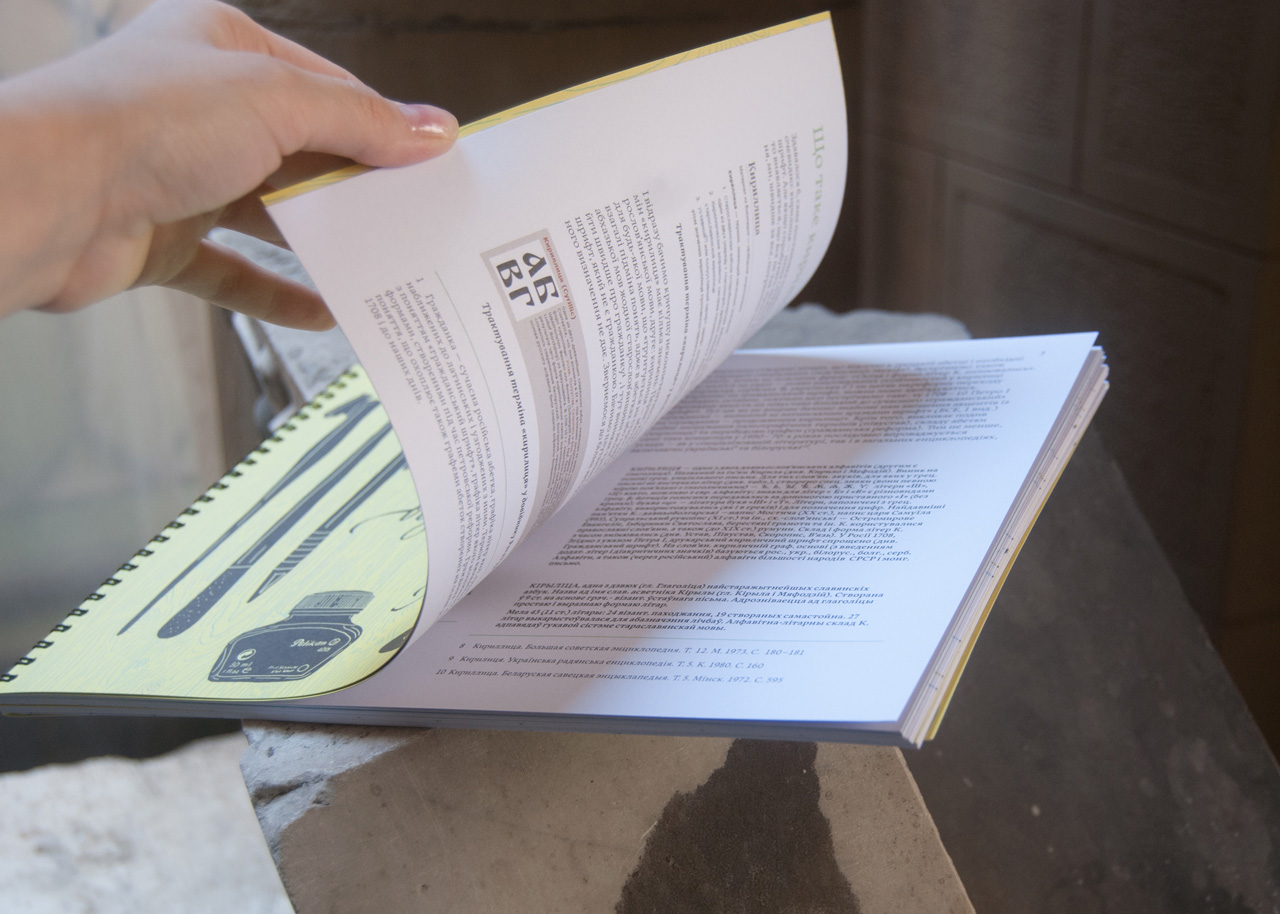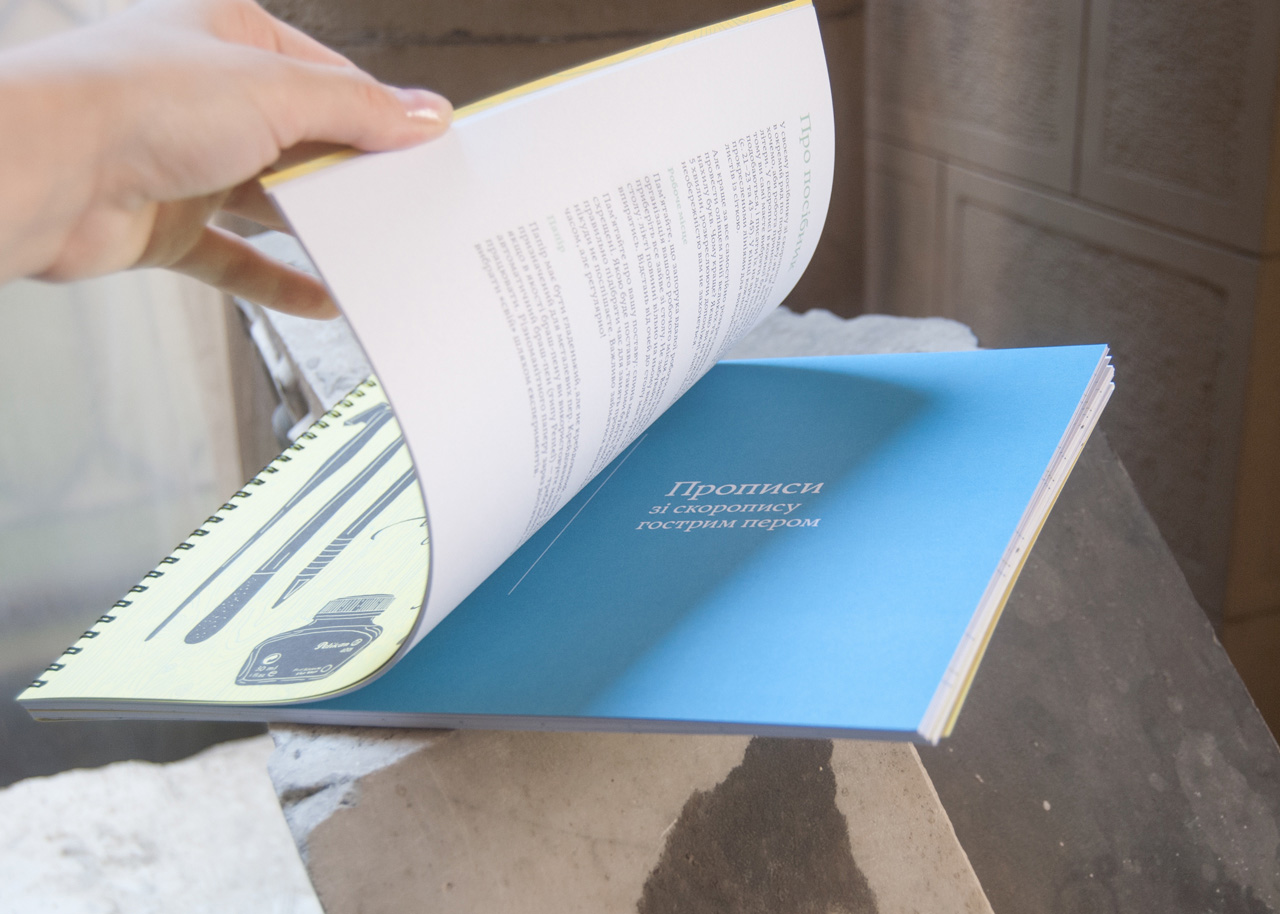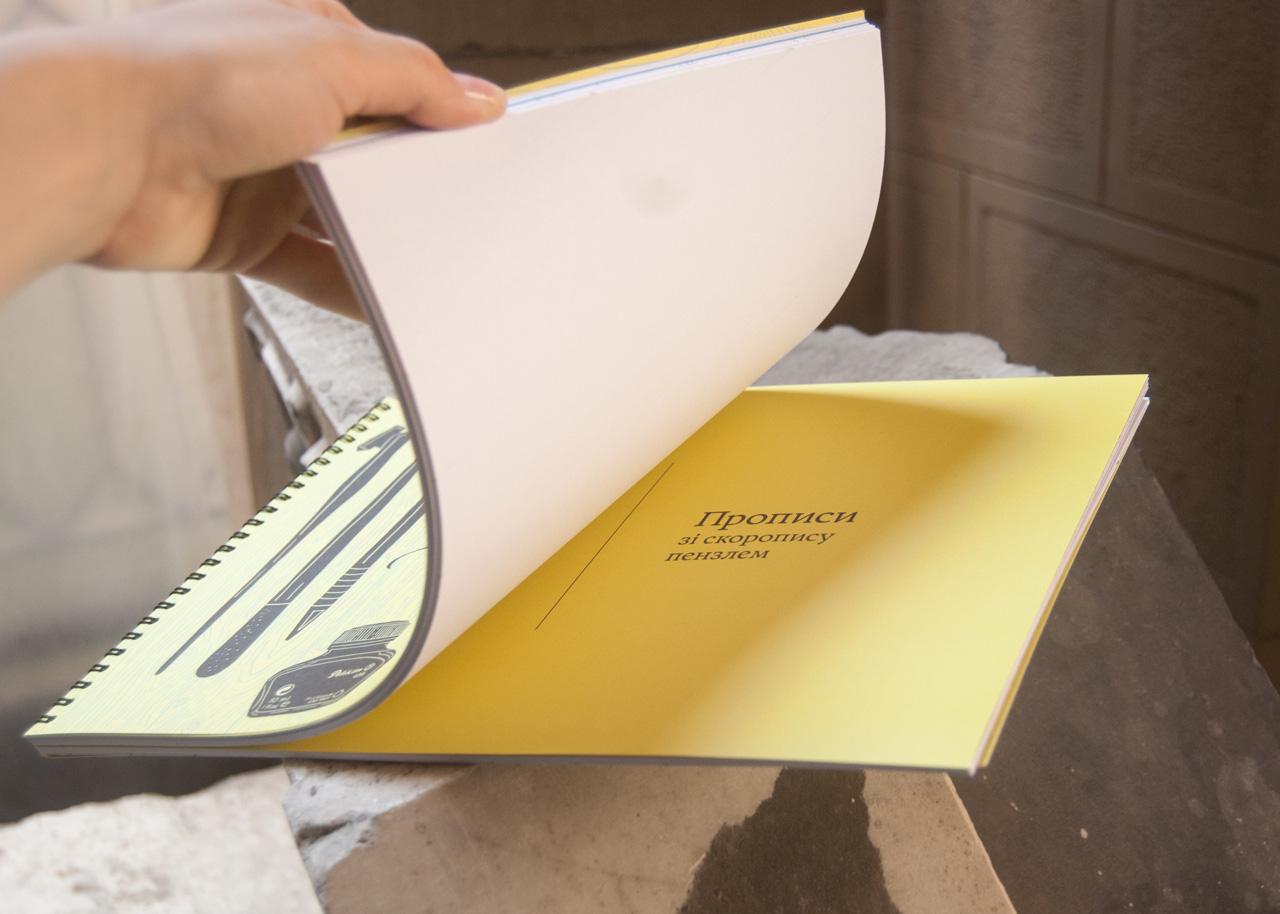 You can buy and see the handwritings as follows:
1. Directly from us by writing on above-mentioned email: [email protected]
2. In Art and I studio, Kyiv. You can come here to look on it, to touch, to turn over the pages.
The handwriting presentation was in Lviv on June, 3 of this year in Qubstudio. Thanks to Victor Fedyuk and Kate Luch for organizational help. It was a great pleasure to see you all and our small room was filled with friendly atmosphere, that pleased us greatly.
Soon enough there will be presentation of handwritings in Kiev, in Art and I, and we invite you in two days master class if you eventually are in Kiev these days.
Thank you for attention!
You can buy the handwritings if you want, we deliver it all over the world