On Saturday, we painted four plywood boards about 2 at 4 meters in size for five hours. It was on the Projector Creative Picnic. We worked almost without a sketch, we only knew that there would be "marine themes", Gothic + italics and the words from the "Song of the sea".
So it turned out like that.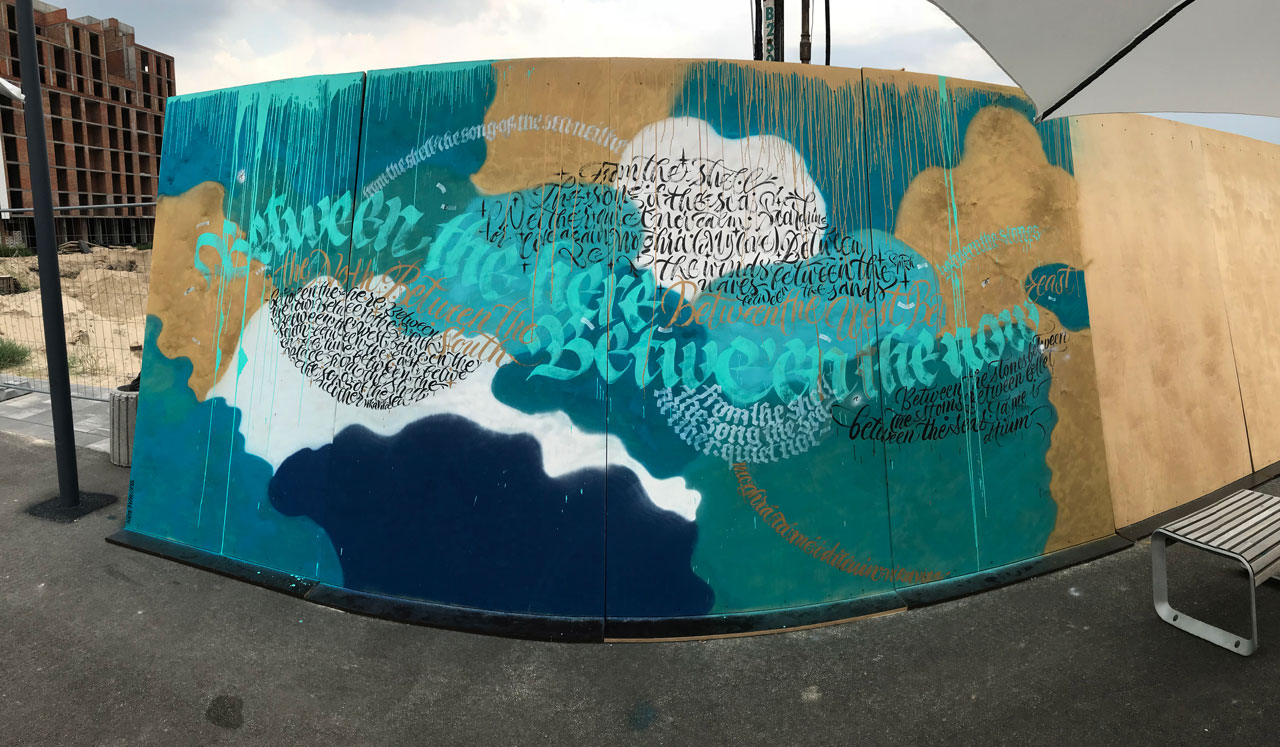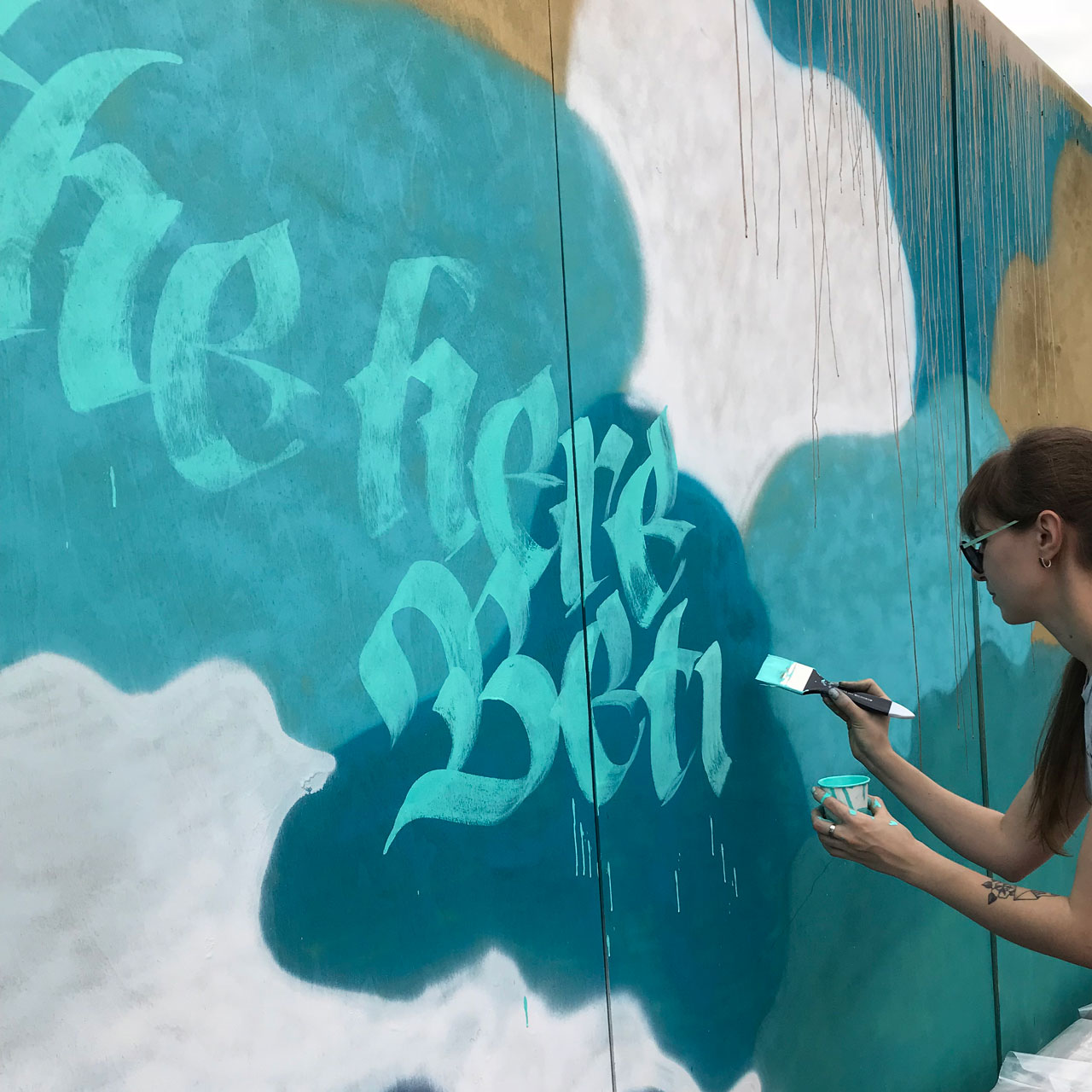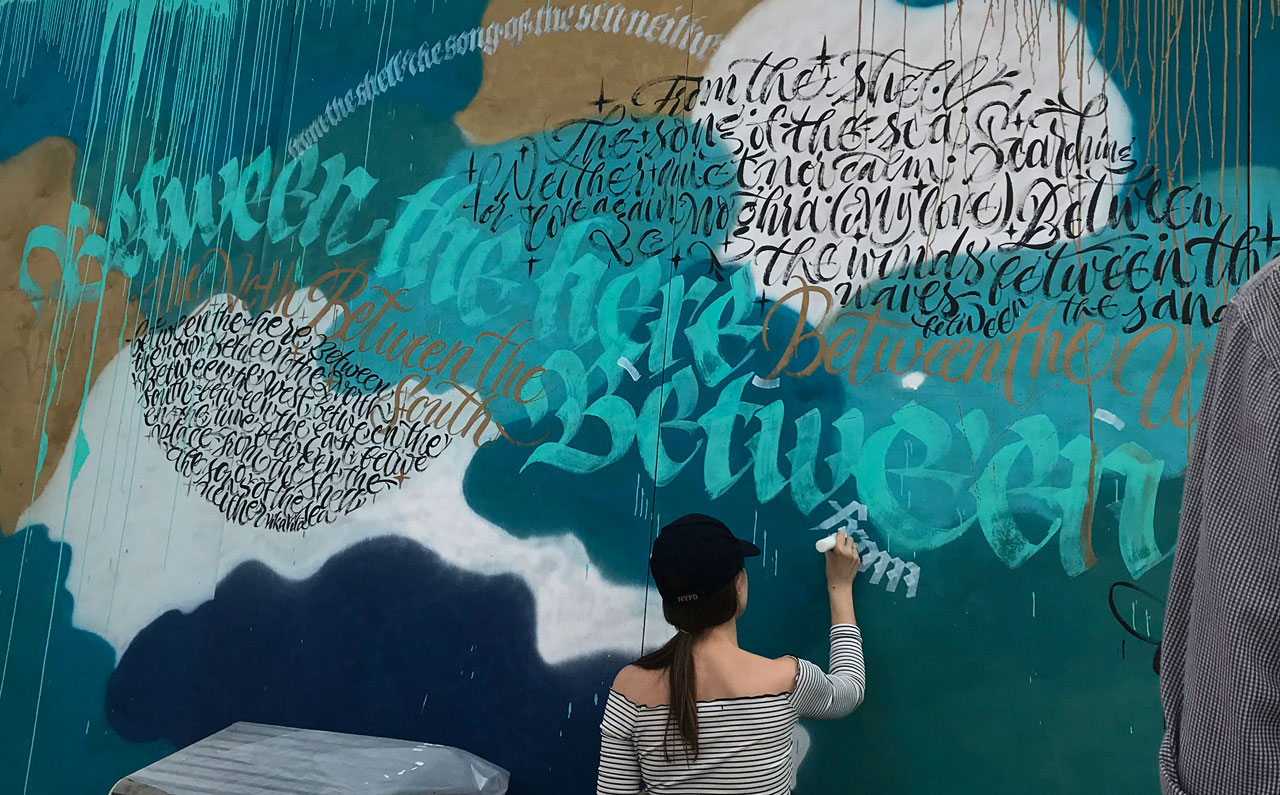 Our longtime friend and colleague Evhen , who helped us so much. Нe agreed to help us with calligraphic pieces and gave a piece of advice on the composition of the work 

Picnic forever!